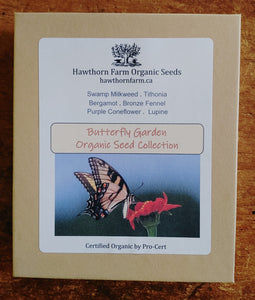 Butterfly Garden Organic Seed Collection
A collection of annual and perennial plants that will provide nectar and larval food for many species of butterflies from spring thru fall. Even small plantings provide refuge for butterflies. 
Boxed collection contains one packet each of Swamp Milkweed, Tithonia, Bergamot, Bronze Fennel, Purple Coneflower and Lupine.