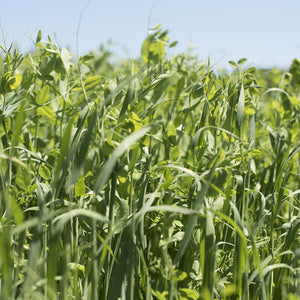 Oats and Field Pea Mix
Sow in early spring for a spring/summer cover crop or in late summer/early fall for a winter kill cover crop that will slowly decompose over the winter.
The mix of oats and peas provide deep rooting to open the soil, nitrogen fixation from the peas and a nice winter mulch when  fall sown. Great to sow in small or large gardens.
450 grams covers 150-200 sq ft.